People in the entrepreneur and start-up world know that launching a company is hard work. Often founders and team members find their time spent on non-mission, critical tasks and jobs, and often lack the team members necessary to get everything they need done each week. It has become increasingly common for start-up businesses to utilize freelancers for tasks such as graphic design and copy writing, but savvy entrepreneurs are seeking out freelancers to accomplish an ever wider range of jobs to support the growth of their business. Below is a list of the top ten 10 productivity hacks smart start-ups can easily execute using freelance workers. With the abundance and diversity of crowdsourcing talent platforms out there from MyCrowd to Fiver to 99Designs, the boundaries and strategies of how start-ups can and should be using remote freelance talent are being redefined.
For the early stage company, it is all about action and traction. Failure to get either of those going will result in business flame out. The advantage of not being restricted by the size of your core team and skill set limitations can put a company on the fast track for growth and funding. Start-ups can benefit from the efficiencies of running projects in parallel that are typically reserved for larger companies. Delegating strategically also frees up the core team to focus on product development and user acquisition which can get the company funded faster and accelerate growth.
1. Growth Hacking: Every start-up, especially those looking to add users and scale growth, can benefit from a ninja growth hacker. Utilizing the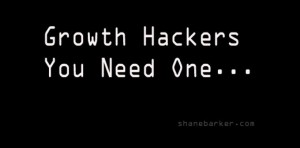 help of a skilled freelance 'growth hacking' expert is a great way to build growth into your product or service and gain some significant traction on a smaller budget. A growth hacker will help you to build momentum and grow by leveraging social media, product changes, social and traffic hacks to grow your network exponentially and increase your brand awareness. If you want to learn more about growth hacking. Here is everything you need to know about growth hacking from Neil Patel. And when you are ready to hire a growth hacker check out this great Quora post on what you need to know when hiring a growth hacker.
2. Hunting for followers and likes: A great way for start ups to use a freelancer is to hire one who specializes in social media and task them with searching for and acquiring social media followers and/or 'likes'. It can take a tremendous amount of time to hunt down and catalog all of the social media pages and groups where your target customers hang out. Hiring a freelancer to create this list can be time saving and of value for the effectiveness of your social acquisition efforts. You can even take it one step further, by having freelancers act as brand advocates commenting and posting throughout the social sphere. Common ways to deploy them is to have them anonymously engage with your close competitor's followers, create lists of relevant social media groups, promote your brand in comments on those groups, post your blog posts on forums like Hacker News as well as re-tweet and share your content via their own social feeds. The key is to create a program that naturally replicates the organic and natural actions of your customers and fans. There are many ways to increase your visibility and using freelancers to socially seed your product and/or service can help you identify user groups and narrow your product market fit. If you are crafting great content, then using this freelance tactic can help you grow rapidly. Here are a list of 30 places to promote your blog posts that provide a good starting place, but remember that you can promote most all types of relevant content via these channels including your videos, info-graphics, etc.
3. Voice Talent: The use of professional voice talent is no longer the exclusive domain of the entertainment and advertising industries. Freelance voice talent can be effectively used to enhance your company image and improve the overall finish of your marketing and corporate assets. Smart start-ups can gain a competitive edge or close the gap on established players in their space by creating professional audio content for their business. Entrepreneurs and marketers are now commonly using professional voice over artists for professional voice recordings for call center IVR phone greetings and voicemails, web demos, video voice over's, pod cast intro's, mini-commercials or recordings that involve specific accents for a localized twist.
4. Human Resources: Hiring a remote HR professional is one of the fastest growing ways of outsourcing for start-ups and one of the most efficient ways that companies can utilize freelancers. Internal HR personnel are no longer necessary, and this ability to outsource HR staff can be a huge money saver for small and mid-sized businesses! Individual remote HR experts can be utilized for numerous tasks, which are not just limited to payroll or recruiting. Freelancers can also be utilized to manage employee relations, consulting, training, policy writing, interviewing, screening and professional motivation sessions.
Why Outsource HR
Save Money – Get HR Expertise at a Fraction of the Cost of Hiring Someone
Improve Focus – Spend More Time on Strategy and Execution
Reduce Liability – Ensure Compliance and Remove that Headache
It is common for start-ups to outsource accounting and payroll via hybrid CFO/Accountant freelancers, however, with the emergence of firms like TriNet that specialize is servicing start-ups and assume much of the liability it is a clear win for many companies. Check out these killer resources from TriNet geared specifically for start-ups.
5. Copy Writing for Core Products: Although unusual, more start-ups are hiring freelance copy writers to create descriptive content for their highest margin products and speciality items. Start-ups need to quickly adopt users or sell more to demonstrate traction. Without traction there is no foundation to scale. This is one of the key things investors look for.
Simple and clear sales copy sells! It is virtually an internet marketing law that clarity trumps persuasion in copy so supercharging your sales copy for your core products just makes sense. Using freelance copywriters to fill in the gaps and write about the most important products or services is a great way to stretch your budget and get the most impact. If on a super tight budget you or you team can write the additional copy and have the freelancer edit it to keep it consistent. Lean strategies like this that utilize freelancers intelligently and strategically give start-ups more flexibility and better results with limited budgets and resources.
If you want to go extra lean and feel you are a competent writer don't be afraid to give it a go. Here is a good post on the basics of writing great product descriptions.
6. Usability and Product Testing: A surefire way to get the crucial feedback you need about your product without the direct expense of acquiring new users is to utilize remote workers for inexpensive user testing. There are a diverse range of freelancers out there across all price points, skill levels and cultural backgrounds that surprisingly include a large number of U.S. based millennial freelancers. The diversity of these groups easily provides enough cover to find a few key workers the represent your target market. Hiring them for testing can serve you well in the early stages of figuring out how people are using your product/service and which features stand out. Getting started is easy as you can informally test by creating a list of actions for your freelancers to complete, spend time watching them use your product via screen share and follow up by conducting interviews and having them create reports with questions after the session. When combining that approach with the data from your core application analytics you should get a good idea of where to innovate and steer your product development.
7. Digital Mystery Shopper: Understanding what your competition is doing is critical to accurately benchmark the customer experience standard in your industry as well as identify opportunities for innovation in your space. A smart but underutilized way to leverage a freelance researcher is to have them play the role of a mystery shopper to research your competitors' offerings, promotions, sales strategies and other marketing efforts. If you are a founder and do not want to make your inquiry obvious and do not want to spend all of your time shopping your industry, using a freelancer is the answer. They can take screen shots and document the user experience/ sales approach for you to review later as well as record their frustrations and good experiences. Higher skilled freelancers can also develop monthly competitive analysis reports based upon their ongoing findings and research so you can remain aware of your competitions' changes in strategy.
8. Email Operations: As things get going your email channel plays a critical role is developing a relationship with your users and prospects. Emailing prospects to acquire new users, sending out product updates, newsletters, etc. can become very time consuming and the last thing you want to do is spend you time setting up emails and testing to make sure they render correctly. One critical hire that can keep your core team productive and drive growth is to hire a freelancer to play an operational role for your email efforts. Having a resource that can take your copy and place it into your templates, create various campaigns and do the detail work can make the difference between having a bare bones email program or one that feels more like an established company. Missing the opportunity to build relationships and grow prospects into loyal customers and eventually evangelists can hurt your business and reduce your ability to gain early traction in the market. Your first customers can be some of your best and most passionate don't blow the relationship with a sub-par email or no email at all.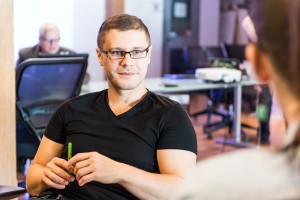 9. Lead Generation/Business Development: Start Ups need sales and business development, but they also need lists of prospects to feed them. Having a freelancer create a list of prospects, influencers or contacts is a standard lean business approach to building outbound marketing efforts. One not so obvious but killer strategy is to hire a local part time biz dev or sales guys in key markets. To start you can test a few sales professionals out using limited engagements with low fixed salaries that are balanced with incentives for on-boarding users/customers.
Having a sales presence in a key market can fuel growth both in the U.S. and abroad. With the prevalence of freelance talent exchanges that have internationally based freelance sales professionals you can look abroad at untapped or less competitive markets for key wins. If you see market potential in emerging economies like Brazil or Asia you can inexpensively test and validate new markets and potentially establish your brand without going head to head with larger domestic competition. You can use the same strategy regionally in the U.S. or just hire freelance reps to simply provide coverage in industry hotspots. An example would be a saas software company based in Austin having a freelance biz dev/sales rep in San Francisco to network and set meetings with prospective clients. Competitive advantages for hiring local people include local language knowledge, contacts, same time zone and local business practice awareness.
10. Remote Customer Service Rep: Hiring remote technical or customer support is now accessible for start-ups and small businesses. The ease of recruiting, training and managing these type of workers combined with the distinct cost advantage of having an external team run support make it a no-brainer business decision for most companies. Once your start up is beyond the critical stage where the core product development team should be interacting with users, moving support to a freelance resource to free up your internal team for more important projects increases company bandwidth. To make up for the information lost in the direct interaction between the product team and the customer you should automate your customer feedback process by including surveys from a service like Qualaroo in your product and on your homepage. Ask questions like "What feature would you most like to see in xyz?" to understand what your user is looking for and develop them into your product. It is also important to set your rep up for success and train them to collect key user data and feedback. Automating and including exit surveys at the end of calls can pull out important product/service and user insights.
Other Ideas for Productivity Hacks
Here is a list of 13 CEO's and founders top productivity hacks. To go learn more productivity hacks watch this video from leading growth hacker's and founders at AppSumo.
Noah Kagan and Neville Medhora of AppSumo Discuss Productivity Hacks
Are you utilizing freelancers to help drive your productivity and growth? If so, let us know your best hacks! If you are inspired to put the hacks above into action give MyCrowd a try and experience the most efficient way to work with freelancers.