Functional Testing
MyCrowd helps you by regularly validating your product's functions.
Mobile Apps
Test on the most popular devices, or select only the ones you want.
Pre-Launch QA Checklist
8% of apps get rejected from the App store because of bugs. MyCrowd can help.
Email QA
Start a MyCrowd test and have results back within hours.
Exploratory Testing
Exploratory tests that "kick the tires" the way your customers would.
Test Scripts
We'll put trained eyes on your app's user flows to discover hidden bugs.
1. Register and create your test on MyCrowd.com.
2. Set a Total Bounty – only pay for bugs that are delivered.
3. Get detailed Bug Reports you can use to fix your product.
4. Find bugs before your customers do.
Simple Pay-as-you-Go Pricing
At MyCrowd, you pay-per-bug. That's it. No hidden fees. No strings attached.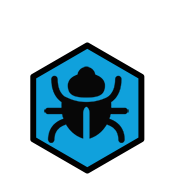 Small Bugs
     Websites: $3
Native Apps: $3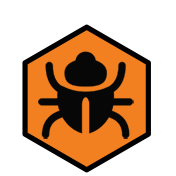 Medium Bugs
     Websites:   $9
Native Apps: $15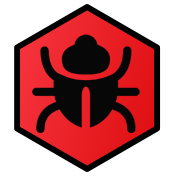 Large Bugs
     Websites: $15
Native Apps: $25
What our Customers say:
"We've been using mycrowd repeatedly over the last time and we're absolutely amazed with the results we got. The reported bug reports were precise and easy to reproduce. The built-in crowd-based quality management is fantastic. Moreover, the crowd-based approach to QA is a refreshing and effective method to overcome internal tunnel blindness in quality management."
Florian Dorfbauer
"QA has been a problem at every company I've worked. MyCrowd is the solution for that. It lets us ramp up QA when we need it and it provides a sense of real user testing that standard QA often misses."
Gal Josefsberg
"MyCrowd QA will find your blind-spots. Scripted QA can only cover so much, but real users find real bugs. MyCrowd lets you economically ramp up real users, for both exploratory testing and scripted testing- vastly improving your coverage."
Geoffrey Smalling
"MyCrowd has been a huge addition to our QA process. We now find bugs and issues faster and have unlimited flexibility in scaling testing up or down based on the projects we work on. This tool is a must have for any web developer or agency."
Brandon Ernst
"As a digital agency specializing in responsive mobile web applications our customers expect everything to work perfectly on every device. MyCrowd QA solved the headache by providing an on-demand test crowd with coverage across desktop, iOS and Android devices… with same day results!"
Keyvan Hajiani
Crowdsourced QA Testing
Ensuring that your website or mobile application is free of bugs has never been so easy. The world's simplest pricing plan, only pay per bug.
Features
---